The following works of art were developed using Pernicano stories during therapy interventions:
The Cracked Glass Bowl
This story is about a bowl that goes through a hurricane and becomes damaged, cracked and "changed." The bowl first thinks survival is "enough" and later decides to pursue "healing" at the glass maker's studio, to melt the cracks and heal "from the inside out."
Veterans in treatment for PTSD and moral injury (MI) (symptoms of guilt, remorse, and self-judgment) created the following bowls to depict their trauma/pain and to describe perceived changes in themselves due to military-related events. Drawing the bowls allows them to "anchor" the traumatic events and discuss them with less avoidance.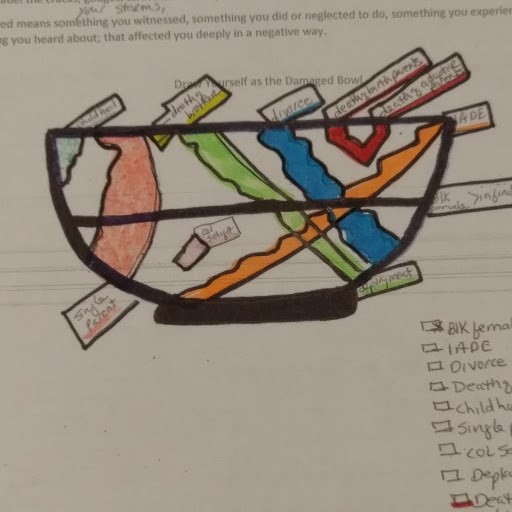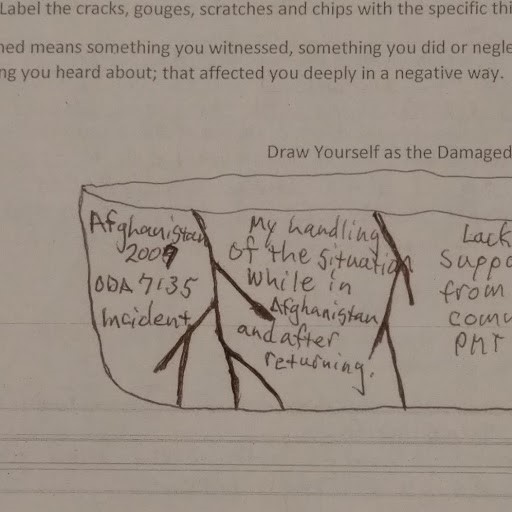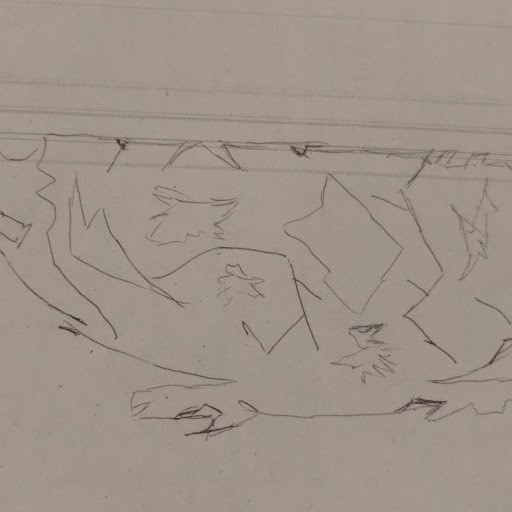 Therapy Interventions: These photos are of client depictions of worrying (directly below), therapist-client relationship (right), trauma (bottom left), and perpetrator (bottom right).